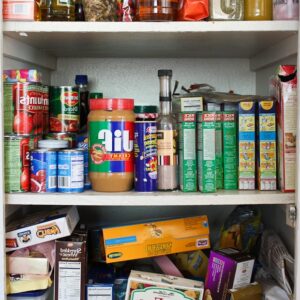 S05 E02 – Food for Thought
It's the time of year when most of us will gather to give thanks, clinking our seasonal beverages over plates of food; but that won't be the case for nearly 34 million Americans who are food insecure. But how is that even possible when the United States is one of the richest countries in the world?
On this episode of The Facing Project, J.R. Jamison will explore that question as he shares the story of a mother in Kansas who struggles to make ends meet after an accident; another from a volunteer in Indiana who sees the unexpected faces of poverty; and one from a food pantry provider in Georgia who worries what will happen when the shelves go bare. Later, he is joined by Ami McReynolds, the Chief Equity Officer of Feeding America.
Photo Credit – Ada Be via Flickr Creative Commons: https://flic.kr/p/7WoGYG.
Stories included in this episode –
The Story of a Hit-and-Run Survivor
An anonymous story as told to Katie Omo from Facing Hunger in Manhattan, Kansas.
Unexpected Faces of Poverty
An anonymous story as told to Kayla Conrad from Facing Poverty in Muncie, Indiana.
Something's Got to Give
The story of the Georgia Mountain Food Bank as told to Cassidy Collier from Facing Homelessness in Gainesville, Georgia.
The Facing Project Radio Show is made possible in part by Behavior Associates.