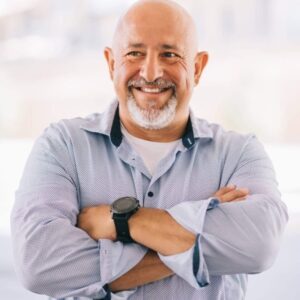 S05 E06 – Searching for Peace on a Divided Island
J.R. Jamison travels to Cyprus to explore the historical and cultural past of the island that led to the 1974 Turkish invasion and, ultimately, the Green Line—a demilitarized buffer zone patrolled by the United Nations Peacekeeping Force that divides the island to this day.  
Later, he's joined by Demetris Hadjisofocoli, a former Cypriot refugee and founder/CEO of the Center for Social Innovation, an organization that cares about all people, regardless of borders, to increase their purpose and quality of life.   
Photo Credit – Provided by Demetris Hadjisofocoli.  
The Facing Project Radio Show is made possible in part by Behavior Associates.