Storer Estates: National concrete shortage postponing Muncie project's construction-readiness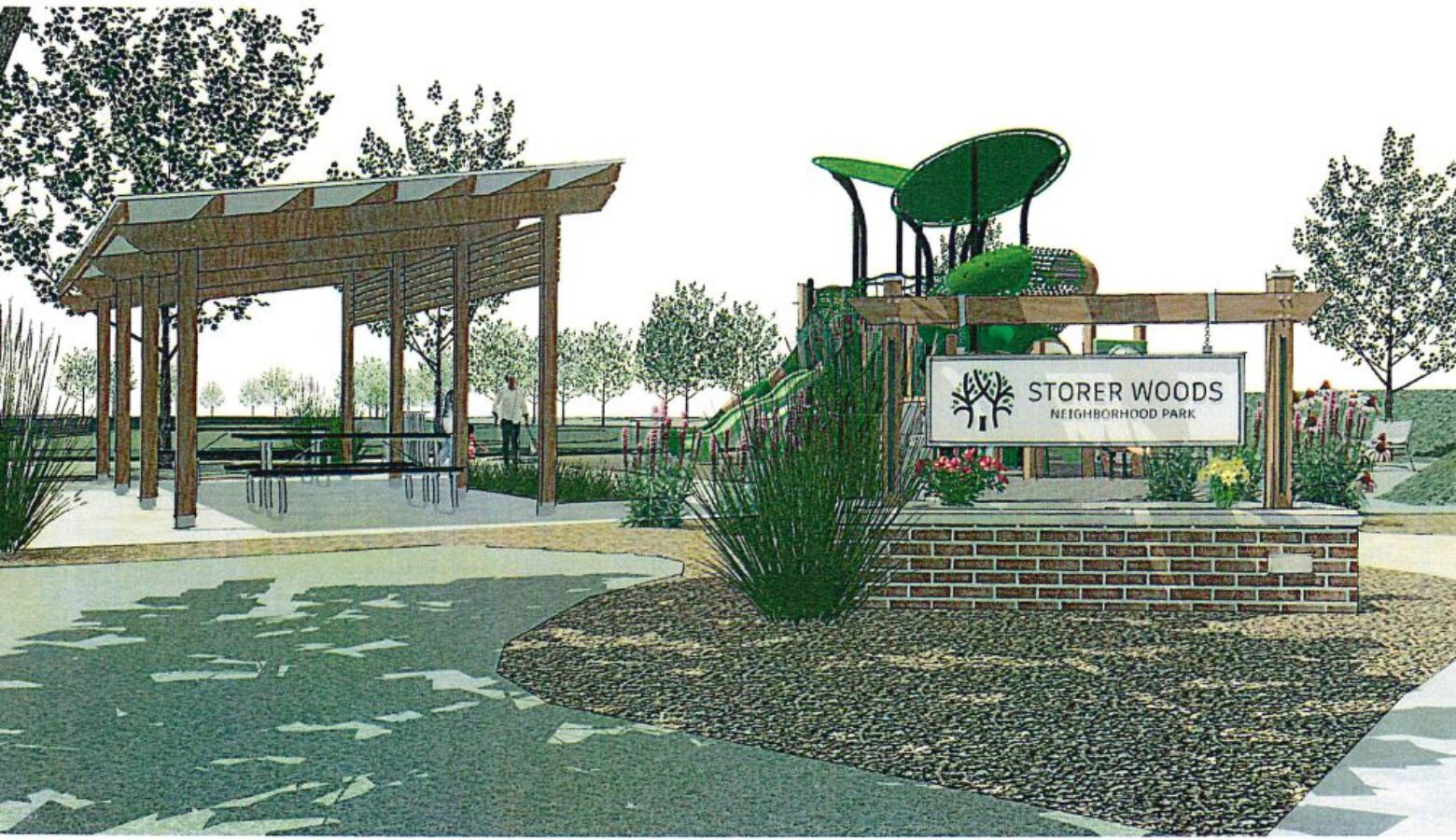 A city-supported housing subdivision on the site of a former elementary school is running behind on being construction-ready.  As IPR's Stephanie Wiechmann reports, Muncie's mayor says a national concrete shortage is to blame.
At the site of the former Storer Elementary School on the city's west side, crews have been readying 34 housing lots and space for a city park.  But access depends on pouring roads.
According to Muncie Mayor Dan Ridenour, before asphalt can be poured to finish the new streets, concrete curbs and storm drains must be placed.  Hot asphalt is only available in warmer weather.  And Ridenour says caps on available concrete are postponing everything.
"The contractor was told, 'You can get 75 yards of concrete per week.'  That's all the concrete they could get.  Seventy-five yards was going to do one side of the street, and then the next week, they could do the other side of the street.  And then there's three other streets to do, so it would take eight weeks to complete it.  And so, we're not able to put the asphalt down.  We're not able to get the asphalt any longer.  And therefore, the subdivision is not ready to go."
Instead of selling all lots to a single developer, Muncie decided to sell lots individually.  On Thursday, the Muncie Redevelopment Commission voted to let a Storer Estates lot buyer out of her purchase contract.
As Ridenour says,"The purchaser of lot 25 has a goal of starting construction in March.  That is impossible."
Jim Lowe, Ball State University Associate Vice President for Facilities Planning and Management, says concrete shortages will be an issue through June.
Ridenour says the streets will be asphalted in the spring in a multi-week process, which will ready the subdivision for building.
Ridenour has made housing a priority.  He's been paying attention to the local housing market and has previously announced luxury apartment projects downtown, single-family homes on the site of a former elementary school, and new apartments on the Southside.
Meanwhile, a report by the Muncie Land Bank found 16 percent of Muncie's current housing stock is vacant, by either abandonment or unsafe building conditions.