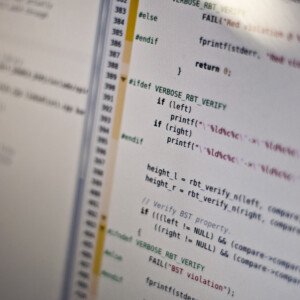 S03 E04 – Race, Tech, & the Fight for Equity
Today half of women in the tech field are likely to leave their positions by the age of 35. But in the 1970s it was even more challenging to work in the industry as a woman, and especially for a woman of color. But one organization is working to change those stats.
Join J.R. Jamison and Kelsey Timmerman as they discuss Race, Tech, and the Fight for Equity.
Photo – By Michael Himbeault via Flickr Creative Commons.
Story –
Sink or Swim—In Code
Dr. Ruby Cain's story as told to Aimee Robertson-West from Facing Racism in Muncie, Indiana 
Music –