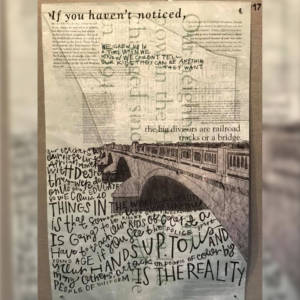 S01 E05 – The Legacy of Stories
J.R. and Kelsey discuss the man with two spleens, the great dynamite incident of 1961, and how legacy is more than instilling values; it's valuing what's come before. Also in this episode, the two unveil an easy way to engage with The Facing Project and how to get your story featured on this show.
Stories
My Grandbaby: Linda Woods's Story from Neighborhood Narratives in Dayton, Ohio: A Facing Project. Performed by Chandra Ford.
Remembrance of a Legacy: An Anonymous Story as told to Tessa Smith from Facing Change: Exploring Community in Northern Colorado—A Facing Project. Performed by Bill Inman.
Music used in this episode