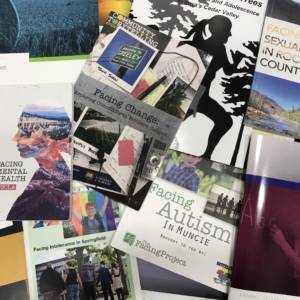 S01 E11 – Stories that Inspire Action
J.R. and Kelsey discuss Facing Project stories that have created tangible change in communities.
Stories
Daddy's Little Girl: A story from Georgia that inspired a kiosk to educate air travelers in the Hartsfield-Jackson International Airport. Casey's story as told to Yewande Austin from "Facing Sex Trafficking: Atlanta's Dirty Little Secret." Performed by Yewande Austin. 
The Story of a Mother: A story from Kansas that led to the development of an on-campus food pantry. An Anonymous Story as told to Autumn Snesrud from "Facing Hunger in Manhattan, Kansas," a Facing Project organized by Kansas State University. Performed by Chandra Ford.
Music used in this episode
"Soundboy" by 4bstr4ck3r
Released under an Attribution-NonCommercial 4.0 International (CC BY-NC 4.0) License.
From the Free Music Archive.