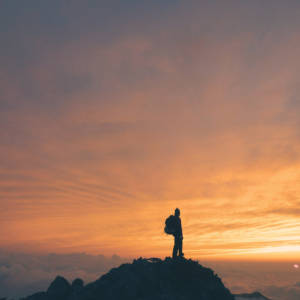 S01 E12 – The End is a New Beginning
J.R. and Kelsey reflect on Season 1 and explore the adage: When one door closes, another always opens.
Stories
Times to Make a Difference: A man facing the end of his life reflects on the legacy he'll leave behind. Jay Zimmerman's story as told to Kelsey Timmerman from "A Midsummer Night's Narrative: Stories of Unity in Delaware County, Indiana. A Facing Project Storytelling Festival." Performed by Larry Beck. 
A Shift in Perspective . . . And Ryan Reynolds: An individual who lost the love of their life starts over in a new community. Dallas Sanford's story as told to Jessika Griffin from "Facing LGBTQ+ Pride," a Facing Project in Muncie, Indiana. Performed by David Welty.
Music Used in this Episode